Tohsang Cotton Village - Sustainable Cotton Textiles
Tohsang Cotton Village is a small-scale producer of sustainable cotton textiles that focuses on creating jobs and economic opportunity for farmers and low-income families in Khong Chiam, Ubon Ratchathani. They believe every last piece of their sustainable cotton fabric has a unique story, which emerges from their circular production system. Tohsang Cotton Village is unlike any other textile producer because they start from the ground up, growing their own sustainable cotton on the banks of the Mekong River, harvesting local plants for their natural dyes and using handlooms to weave the sustainable cotton into fabrics ready for use.
Their philosophy and entire existence of production is based on the Earth's natural cycle, whether that is growing sustainable cotton annually based on seasonal river water levels, or producing specific colours based on the abundance of specific seasonal plant-based natural dyes. 100% of their production is transparent and traceable because they value collaboration with artists and designers, the importance of conserving cultural heritage, and creating local jobs to live as sustainably as possible.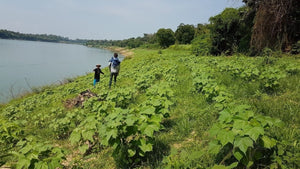 Sustainable Farming
Along the banks of the Mekong river.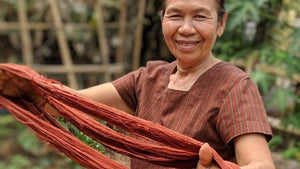 Local Wisdom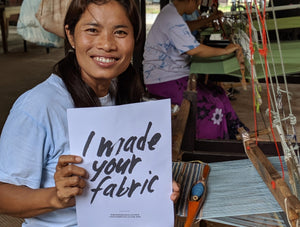 Traditional Handwoven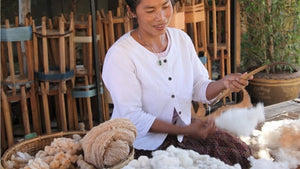 Traditional Hand-spun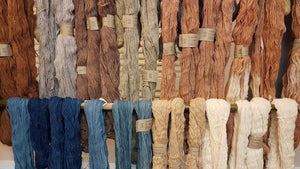 Natural Hand-dyed Cotton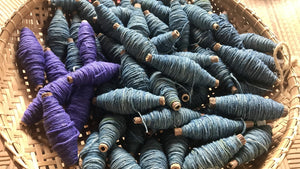 Local Natural Resources