A boutique slow fashion brand promoting handmade clothes and accessories by artisans using natural, sustainable materials.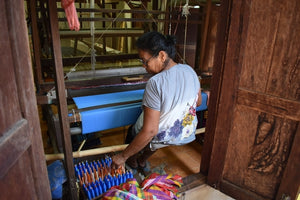 From the hands of artisans directly to you
Our handloomed, natural clothing and handmade products support artisan communities and handloom weavers. We merge our artisans' unique slow fashion creations with modern designs, so you can look great, while doing good!
meet the makers