Japoh Thai Silk - Traditional Handmade Fabrics
Japoh Thai Silk is a small co-operative based in Pak Thong Chai, Nakhon Ratchasima province, the home of traditional handwoven Thai silk fabrics.  The co-operative was established in 2011 by Somwang Supin, a highly valued local artisan with lifetime experience in Ikat and traditional handwoven silks.  Keeping their production process true to local traditions, they create high quality, unique patterns of hand-reeled silk fabrics. The weaving co-operative were soon qualified and registered for the One Tambon One Product (OTOP) programme - a local entrepreneurship stimulus programme run by the Thai Government. 
By collaborating with the OTOP programme, Somwang and her weaving co-op aim to preserve and pass on their local traditional wisdom in ancient hand-weaving techniques to the next generations, as well as empowering local women artisans in business entrepreneurship. Japoh Thai Silk bring together highly skilled weavers with solid hand-weaving techniques; ensuring the use of homemade, grade A hand-reeling silk materials from local, ethical sources. All of their silk suppliers are nonother than other local co-operatives personally known to Somwang, meaning the supply chain of the fabrics produced is transparent from beginning to end.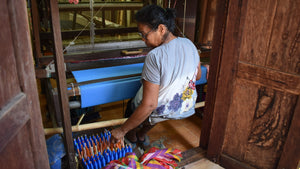 Traditional Loom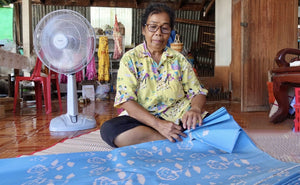 Handmade At Home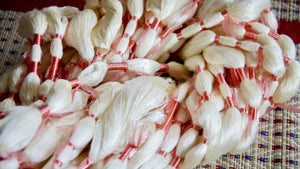 Ikat Tie-dye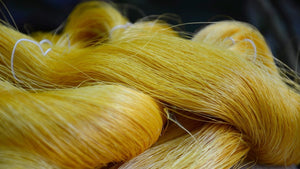 Small-scale Silk Production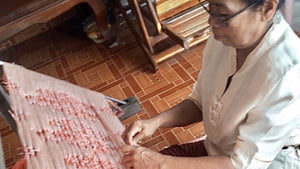 Ancient hand-binding technique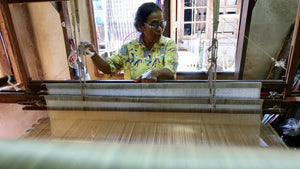 Handwoven with Love